About Fence Builders Glendale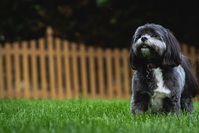 The Best Fence Company In Glendale
If you are looking for a fence company that can promise you great customer service and a fence built with high quality materials, then you have found the right place. Fence Builders Glendale is the top fence contractor in Glendale and we are ready to serve you.
All the team members at Fence Builders Glendale have been long-term neighbors of the Glendale community. We take a lot of pride in the work we do for our fellow residents of Glendale, so each of our customers is guaranteed the absolute best fence services in Glendale. We aim to always treat you like our neighbors, never letting you go unhappy or unsatisfied. Fence Builders Glendale values all our customers and it is always our goal to give you the best experience and the best fence we can possibly give. We never stop working to improve our fence company, so we always manage to stay the number one fence contractor in Glendale. There are no other fence companies in Glendale that can offer customers the same quality services that we can, and we work to prove that with every job that we have.
Installations And Repairs
Fence Builders Glendale wants to make your fence installation or fence repair experience as stress-free as possible at all times. For fence installation, we always obtain all the necessary permits to build a fence on your property. For residential fence installation, we also offer assistance in obtaining HOA approval before we begin building your fence. We know it can be stressful and tedious to go through the steps to obtain permits and approval so we take care of that part of the job for you. The only thing we want you to have to think about is how amazing the fence is going to look once it's done.
Years Of Experiance In The Fencing Industry
For years we have been working in the fence industry, learning from every opportunity we have had to install and repair fences to make sure we are always more than able to provide our customers with the best fence services. We stay updated in all the new techniques and technologies, equipping our fence builders with the most reliable tools and materials and training them with the most updated fence installation and fence repair techniques. Fence Builders Glendale never falls behind when it comes to fences; we consistently stay the number one fence contractor in Glendale. All our customers can agree that our five-star services are outstanding compared to any of the services offered by any other fence contractor in the area. There is simply no one better than Fence Builders Glendale to get your fence installed from.
When you are ready to choose a fence contractor to get your fence installation or fence repair services from, call Fence Builders Glendale right away. Our expert fence builders are ready to get your fence started and show you that you made the right decision. Your satisfaction is always guaranteed when you get your fence installed or repaired by Fence Builders Glendale.