Pool Fences In Glendale, AZ
Owning a pool in Arizona is almost a requirement to survive the hot weather we experience throughout the seasons. Pools are great, giving us a chance to cool off and relax at a moment's notice. However, pools can also be dangerous, especially for children who do not know how to swim. If a child were able to walk up to a pool, there is too much of a chance that the child could fall in. Drowning is a risk for anyone who cannot swim, so as a pool owner, you will want to do whatever you need to in order to keep your pool safe.
One of the best jobs that fences can do is protect people. Fences are great at keeping people out of premises that they shouldn't be in, especially when they are equipped with trustworthy, sturdy gates. To keep your pool as secure as possible to ensure the safety of everyone who walks through the area, installing a pool fence is the best idea.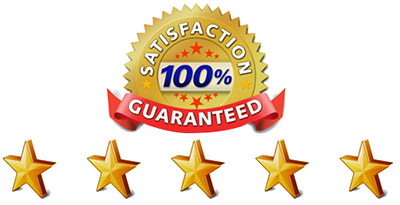 Fence Builders Glendale offers a pool installation service that can guarantee the safety of you, your friends, your family, and anyone who uses your pool area. All our fences meet the minimum height requirements for pool fences and we have gates that are made to self-close and self-latch, removing the possibility of someone forgetting to close or lock the gate after entering or leaving. These features of the pool fences and gates ensure that no child could make their way into the pool area without an adult to keep watch. Also, it ensures that no one can sneak into your pool while you are away.
Pool fences are always a wonderful addition to your pool, whether it is a residential pool, community pool, or public pool. They increase safety and they look great around your pool, too. Fence Builders Glendale provides all our customers with pool fences made out of the highest quality materials you can find in the Glendale area. Because of this, our pool fences are stronger and they look better than any pool fence installed by any other fence contractor. Fence Builders Glendale stands out above our competitors, allowing us to give you the best pool fence installation experience you can find in Glendale.
You should be able to enjoy your pool without worrying about the risk of someone drowning. A pool should be your paradise, not a nightmare. Fence Builders Glendale is passionate about keeping the public safe, and installing pool fences that you can feel secure with is the least we can do to protect our community. Fence Builders Glendale will never go cheap or take shortcuts when it comes to your pool fence or your safety. As fellow neighbors of Glendale, we want to do our part in keeping Glendale beautiful and safe, and we add to that every time we install a pool fence for our customers.
Call Fence Builders Glendale now to get your pool fence started. Our pool fence installation experts are ready to install the perfect pool fence for your property.