Commercial Fencing in Glendale, AZ
Why Install A Fence On Your Commercial Property?
Your commercial property deserves a fence that will complement the impressive aesthetic that you have already created. Fence Builders Glendale can offer you the perfect fence to add quality to your commercial property. No other fence contractor in Glendale can provide you with the same quality fences.
There are a number of reasons you may want to get a fence installed on your commercial property. One reason may be that you want some added security. Your commercial property is valuable, so it would make sense to keep trespassers off your property. Fences are a great way to deter any unwanted trespassers from entering your property. Also, you may want to secure the perimeter of your property to keep people or animals from wandering off too far. For example, if your commercial property is a school or a dog park, a fence would work perfectly to keep the children within close proximity to your school for their safety and it would keep dogs from running out of the park. Fences are also great for adding appeal to your commercial building. Each of our fences at Fence Builders Glendale are made with the best materials to ensure that they look great on your commercial property.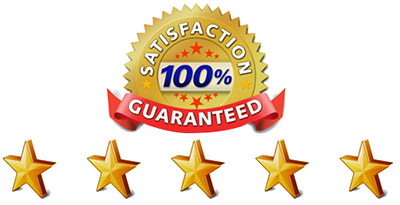 Common Commercial Fence Styles
Some common styles of fences that we offer include wood, PVC, aluminum, and chain-link. Each fence comes in a variety of styles or colors and we offer customizable options on request. Fence Builders Glendale offers you many different options so that we are more likely to be able to supply your ideal fence based on your own personal vision for your commercial property. Our commercial fence options can serve many different functions so we can definitely give you a fence that does exactly what you need it to so you can always rely on it.
Each of our fence builders at Fence Builders Glendale are well trained and have years of experience working with all kinds of fences and gates. We know how to use all the equipment necessary and we are skilled at bringing your visions to life. We take each new fence installation as a new opportunity to better ourselves as fence builders so we can remain the number one fence contractor in Glendale. We pay close attention to every detail of the installation so we don't make any mistakes or leave room for potential problems. Our fences are guaranteed to be installed properly to ensure you the best. After installation, Fence Builders Glendale also offers full time fence repair services in case you experience fence damage in the future. We want to make sure we cover every one of your fencing needs, as our valued customer, you deserve it.
When you are ready to make your commercial fence dreams a reality, call Fence Builders Glendale. No other fence contractor in Glendale can offer you the same level of service and quality at an affordable price. Our fence builders would be more than happy to have the privilege to install a beautiful commercial fence on your property.